EU quality policy aims at protecting the names of specific products to promote their unique characteristics, linked to their geographical origin as well as traditional know-how. Product names can be granted with a 'geographical indication' (GI) if they have a specific link to the place where they are made. The GI recognition enables consumers to trust and distinguish European Quality Wines while also helping producers to market their products better. According to the EU definition, PDO products are « produced, processed and prepared in a given geographical area, using recognized know-how ». Their quality and properties are significantly or exclusively determined by their environment, in both natural and human factors. The category is also named Appellation d'Origine Protégée (AOP) in French.
Among European Quality Wines, the Roussillon region of Southern France is home to five AOPS that produce fortified vins doux naturel wines. While they are diverse in size and geography, all of the wines produced here require 21.5% abv after fortification and rely largely on the same family of grape varieties.
Rivesaltes and Muscat de Rivesaltescombined comprise the largest of the AOPs (6,180 hectares). Rivesaltes is made of primarily of Grenache with Macabeu as secondary grape in the blend. It produces four vin doux naturel wine styles from rosé, and red to tuilé and ambré. And it requires a minimum of 100 g/l natural residual sugar although they can be far sweeter.
A combination of Grenache Noir, Blanc and Gris, Macabeu and Malvoisie du Roussillon (locally known as Tourbat) are used for the Rivesaltes where levels of residual sugar can and do vary. The white, rosé and red fortified wines rely on shorter periods of reductive aging while tuilé and ambré wines are defined by longer periods of oxidative aging.
In AOP Maury we find the same primary white and red grape varieties with the added bonus of Carignan Noir, Cinsault and Syrah.  The region's 300 hectares produce white, ambré, multiple red styles and tuilé wines. As is typical, the white and red wines are aged reductively and ambré and tuilé wine styles rely on exposure to oxygen during aging. In Rivesaltes, levels of residual sugar in the finished wines are determined by the producers.
While AOP Banyuls (938 hectares) grows the same varieties as Maury, the use of reductive, reducing and oxidative aging regimes produces a broader range of wine styles. White Banyuls ages with limited exposure to oxygen, rosé, rimage and rimage mise tardive red wines are aged reductively and the tawny "traditionnels" enjoy a fully-aerobic aging regime.  As with Maury and Rivesaltes, the finished levels of residual sugar in the wines will vary. Banyuls is further distinguished by a Grand Cru designation for tuilé wines that can be designated dry, sec or brut if natural residual sugars are 54 g/l or greater.
Learn more about European Quality Certification
About Deborah Parker Wong
Deborah Parker Wong, DWSET  is an opinion-leading communicator, journalist and author who specializes in the wine and spirits industries. As Global Wine Editor for SOMM Journal, The Tasting Panel and Clever Rootmagazines, she writes monthly industry columns and reports on the global wine and spirits industries with an emphasis on technology and trends. She is the co author of "1000 Great Everyday Wines" and contributes thought-provoking content to industry trade publications including the former Vineyard and Winery Management Magazine, Spirited and Drinks Business which you will find posted to her archive sitewww.deborahparkerwong.com.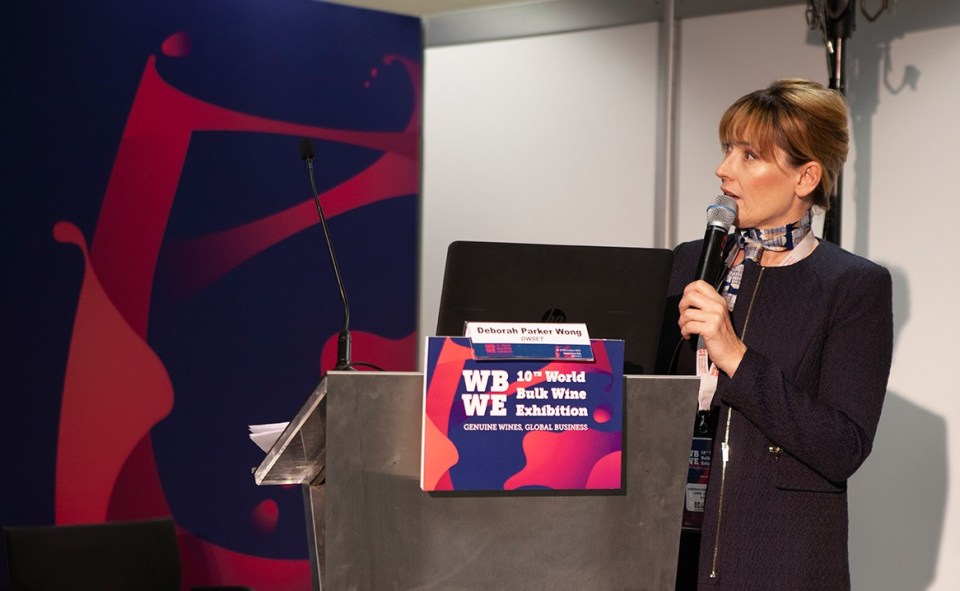 In addition to her work as a journalist, Deborah is an adjunct professor in the wine studies programs at Santa Rosa Junior College, Napa Valley College and Cabrillo College and offers private certification courses as an approved program provider for the Wine & Spirit Education Trust.
She presents tastings and educational seminars to trade and consumer audiences and judges several wine competitions each year. She holds the Wine and Spirits Education Trust Diploma, is a member of the London-based Circle of Wine Writers and the California Teachers' Association. Prior to her career as a journalist, Deborah co-directed The Medialink Group, a public relations and strategic marketing agency serving high-technology and luxury consumer goods clients.